FOR THE BEST OF HUMAN AND NATURE
The forest is the future of Earth – that is why we respect the forest seller, the raw material and the environment. In our wood procurement, we favour the diversity of Finnish forest nature, minimize adverse effects on water bodies and groundwater, and take landscape into account already when planning the felling. We also encourage our timber trade partners and forest owners to adopt good forest management methods. We are committed to the Environmental Program of the Finnish Forest Industry.
ENVIRONMENTAL CERTIFICATION
We apply an environmental management system based on the ISO 14001: 2015 standard in our operations. In addition, we use the PEFC ST 2002: 2013 and PEFC ST 2001: 2008 v2 standards to verify the original chain of wood. By verifying the chain of the origin of the wood, we ensure that the trees we process come from certified forests. We ensure good management of environmental issues through environmental assessments, both internal and external audits.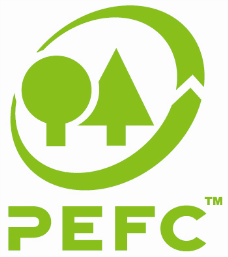 Downloads
PEFC ST 2002:2013 ja PEFC ST 2001:2008 v2 (PDF)
KIWA ISO 14001:2015 (PDF)
KIWA ISO 9001:2015 (PDF)
KIWA ISO 45001:2018 (PDF)
IQNET ISO 14001:2015 (PDF)
IQNET ISO 45001:2018 (PDF)
IQNET ISO 9001:2015 (PDF)