Junnikkala is one of the most modern factories in the mechanical wood processing industry in the world. Our company is a bit like our raw material; located up north, grown long and strengthened of experience.
For six decades, the know-​how has been passed on from generation to generation, combined with courage and innovation, as well as large-​scale investments. This has created a sustainable foundation for our operations in the 2020s as well. Our Finnish family-​run business is taking the third generation; "Junnikkala Bros", ie CEO Kalle and Veli-​Matti as sales director, together with other top professionals in our company.
Junnikkala operates with the aim of reliable delivery and great flexibility of the services. We produce upto 350.000 m³ of different kinds of redwood and whitewood products in a year in Finland.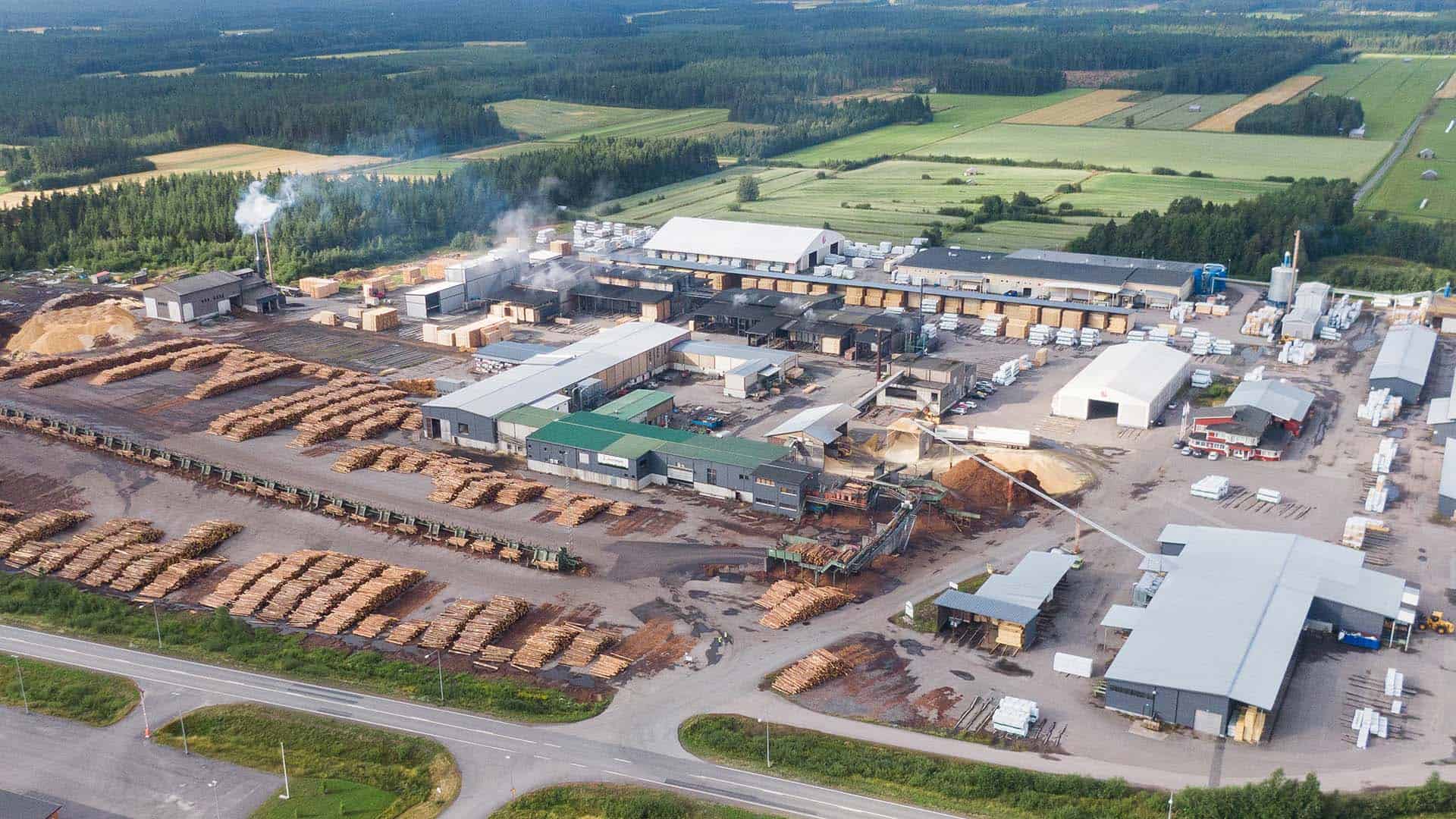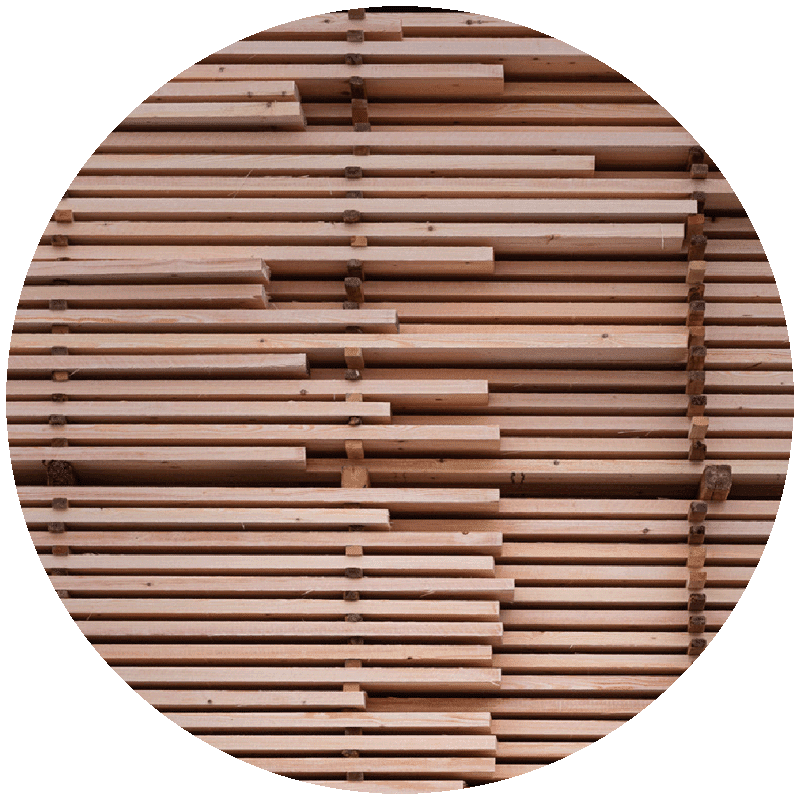 Our Kalajoki in Finland sawmill specializes in sawing hard pine for the domestic and export redwood markets. All the spruce needed for our further processing for whitewood timber is sawn in Kalajoki. Our Kalajoki sawmill produces 200,000 m³ of sawn timber annually.
For further processing, we ensure just the right kind of raw material from our own production. This way, we achieve the quality of the entire production chain all the way to the final product.
Our planer serves with quality
Our planer, at Kalajoki sawmill in Finland, serves particularly the construction companies and carpentry industry with its high-​quality further processing of sawn timber.
Our planer's modern lines are used to complete various sawn timber profiles, planing, precision cutting and end joints, as well as special packaging.
The products we manufacture can be packaged in shrink film or small bundles according to the customer's needs. Products can also be marked with a barcode or label and end marking is also possible.
Finished products from our painting workshop
In Kalajoki, the machines also run in our paint shop, where we finish our high-​quality timber products by painting them in the shades desired by the customer. In Kalajoki, 50,000 m³ of products are painted per year.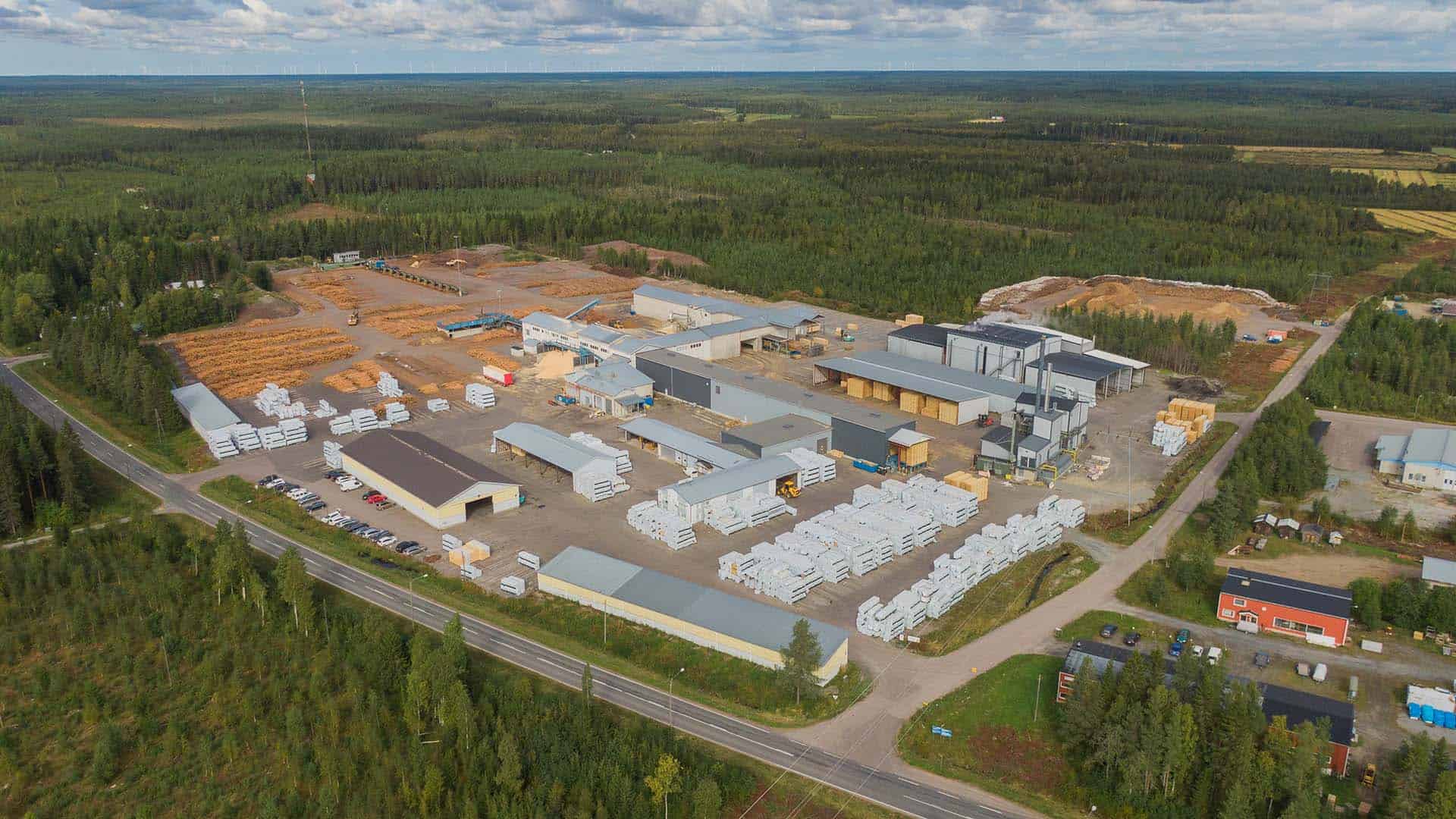 The equipment of our sawmills has been diligently renewed, and new technology enable us to respond quickly to the needs and special requirements of our customers.
In addition to customer-​specific special qualities and milled precision sawn intermediate dimensions, we deliver general timber directly from our warehouse.
Sawn timber with fast deliveries
Customer orientation forms the basis of our operations in both Oulainen and Kalajoki in Finland: reliable deliveries of sawn timber are an honor for our family business. The Oulainen sawmill produces 150,000 m³ of sawn timber annually.
At the Oulainen sawmill in Finland, almost twenty professionals are serving our customers. The sawmill has focused on processing small-​diameter and hard-​grained redwood pine.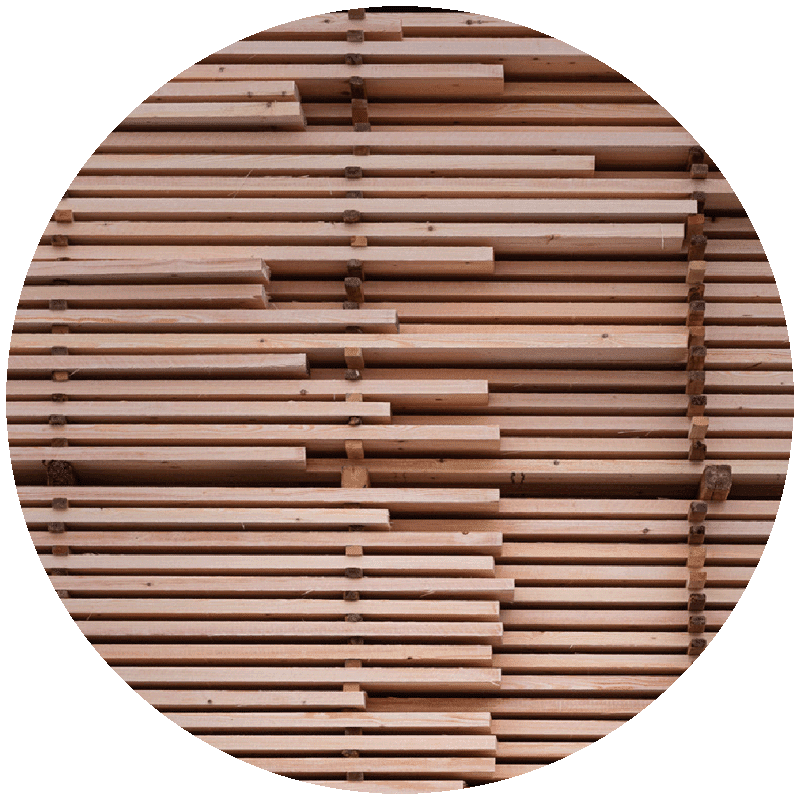 Cooperation in timber harvesting
We know that the good outcome of timber harvesting is influenced by many things, such as a competent forest contractor and efficient machinery. That is why we have built a network of reliable and professional partners to help with timber harvesting.
We want to be a good partner in the timber trade. We therefore work closely with local forest contractors and harvesters.
Reliable staff and harvesters
The forest contractors in our partner network have been professionals in forest rehabilitation, thinning and logging for many years – guaranteed harvesters. We rely on our selected partners.
When choosing partners for forest contracting, we make sure that our subcontractors' harvesters are also guaranteed and efficient. The right way of harvesting is a question of honor for us.
We feel our own responsibility as a local employer and therefore we want to support local small entrepreneurs with our own activities. Many of the forest contractors in our partner network have been working as trusted entrepreneurs for Junnikkala for years.