Standards & CE-​certifications
For the best of human and nature
The forest is the future of Earth – that is why we respect the forest seller, the raw material and the environment. In our wood procurement, we favour the diversity of Finnish forest nature, minimize adverse effects on water bodies and groundwater, and take landscape into account already when planning the felling.
We also encourage our timber trade partners and forest owners to adopt good forest management methods.
We are committed to the Environmental Program of the Finnish Forest Industry
MANAGEMENT SYSTEMS
Producing the best products in the world requires investment in management systems. Junnikkala has applied high-​level management standards already for decades. Our management systems cover quality (ISO9001), environment (ISO14001) and safety and wellbeing at work. We have updated our environmental certification standards to verify the original chain of wood (PEFC). We develop our management system in cooperation with Kiwa.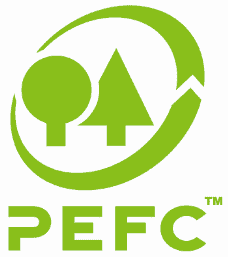 CE-​BRANDED PRODUCTS
All the surfacing treatments like painting, fire protection paint treatments, mechanical strength grading and joinery are CE-​certified. The fire protection paint treatment of our cladding products is an excellent example of these highly demanding products.
We produce following CE-​certified products:
Industrial painting of cladding products LK18 EN 14915:2013
Industrial fire protection paint treatment of cladding products
Mechanical strength grading standard EN14081‑1 applied in line with the strength grades of standard EN338
Structural timber joinery according to standard SFS EN 15497
Our partner in CE-​certification is Finotrol Oy
DOWNLOADS